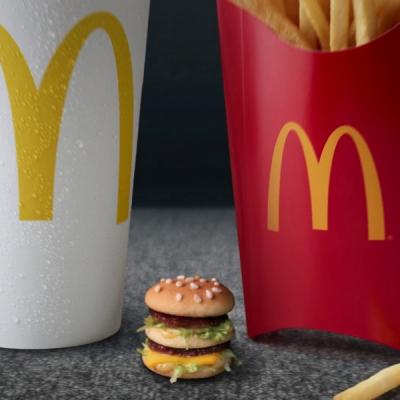 McDonalds: Micro Big Mac
McDonalds made a big mac for the one with a really small stomach. This surely wont fill you up, but hey way less calories.
Published on: november 23 2017, 2:37
Prank from: 2017
April fools day of: McDonalds
A Big Mac is called a Big Mac for a reason. A really tiny Big Mac is then a Micro Mac! Its 1/48th the size of a normal Big Mac. This also means, only 1/48th of the calories!
Meet the creator of the Micro Big Mac
More April Fool Pranks
Eau de Chlorine
Published on: april 1 2017, 3:08
Prank from: 2017
Eau de Chlorine is a lovely perfume: "Swim in our scent". It is the 2017 April fools day prank of Swim Today.org.
April Fools joke gone bad in Belgium
Published on: maart 28 2017, 9:28
Prank from: 2016
An owner of a hotel in Charleroi was arrested for a silly april fool's joke. He texted a friend he had been taken hostage by two armed men.
The Humanless Host
Published on: april 11 2017, 12:20
Prank from: 2017
In 2017 Airbnb introduced The Humanless Host. Everything is getting more and more automised and equipment should be smart.