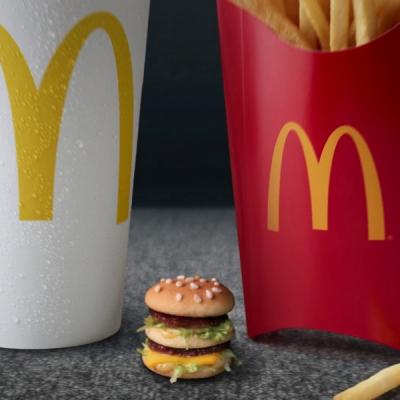 McDonalds: Micro Big Mac
McDonalds made a big mac for the one with a really small stomach. This surely wont fill you up, but hey way less calories.
Published on: november 23 2017, 2:37
Prank from: 2017
April fools day of: McDonalds
A Big Mac is called a Big Mac for a reason. A really tiny Big Mac is then a Micro Mac! Its 1/48th the size of a normal Big Mac. This also means, only 1/48th of the calories!
Meet the creator of the Micro Big Mac
More April Fool Pranks
Lexus LC: Lane Valet
Published on: april 1 2017, 2:40
Prank from: 2017
Lexus has created a new function for their cars. The function hijacks slow-moving cars in the left lane and moves them over to the right.
Joe Jonas Pranks Hailee Steinfeld on the Radio
Published on: maart 28 2017, 2:39
Prank from: 2016
Joe Jonas, 26, pranked the 19-year-old Pitch Perfect 2 actress and pop singer during her interview with Australian radio show Smallzy's Surgery on Nova 96.9 FM Tuesday, three days before April Fools' Day.