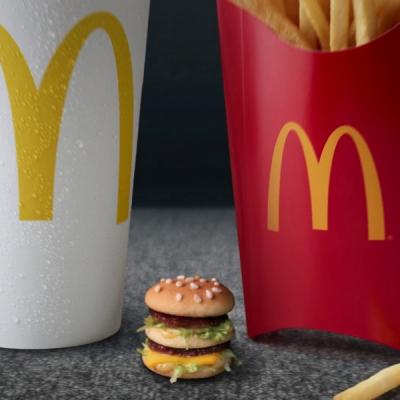 McDonalds: Micro Big Mac
McDonalds made a big mac for the one with a really small stomach. This surely wont fill you up, but hey way less calories.
Published on: november 23 2017, 2:37
Prank from: 2017
April fools day of: McDonalds
A Big Mac is called a Big Mac for a reason. A really tiny Big Mac is then a Micro Mac! Its 1/48th the size of a normal Big Mac. This also means, only 1/48th of the calories!
Meet the creator of the Micro Big Mac
More April Fool Pranks
Virgin Airlines Dreambird
Published on: november 27 2017, 3:50
Prank from: 2017
Virgin Airlines published a video that has information of a new plane that is going to be used. The dreambird 1417 with the new flapenergy technology.
Deliveroo TeleOrder Tech
Published on: maart 30 2017, 11:17
Prank from: 2016
Deliveroo's customers are busy people, so Deliveroo makes it even easier for them to order some food. In this 2016 hoax by Deliveroo they claim to revolutionize food ordering!
Spaghetti Trees
Published on: maart 28 2017, 3:11
Prank from: 1957
Swiss people had very special trees back in the day. In 1957 the BBC pranked an entire nation by showing the Swiss harvesting spaghetti from trees! April Fool!