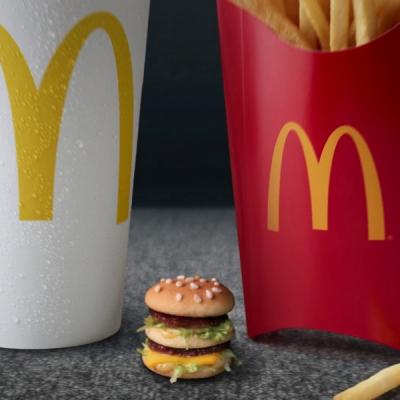 McDonalds: Micro Big Mac
McDonalds made a big mac for the one with a really small stomach. This surely wont fill you up, but hey way less calories.
Published on: november 23 2017, 2:37
Prank from: 2017
April fools day of: McDonalds
A Big Mac is called a Big Mac for a reason. A really tiny Big Mac is then a Micro Mac! Its 1/48th the size of a normal Big Mac. This also means, only 1/48th of the calories!
Meet the creator of the Micro Big Mac
More April Fool Pranks
Will Trump announce it was all a joke?
Published on: maart 28 2017, 2:39
Prank from: 2016
Today might be the day that Donald Trump will announce it was all just a buildup to April Fools' Day! Wouldn't that be the one of the best ever?
The epic beard sauce
Published on: februari 27 2019, 4:47
Prank from: 2017
Ever heard of a beard sauce? We neither but Buffalo Wild Wings has designed sauce that stimulates beard growth. Their Sauce master explains it!
Google Copernicus Center is hiring
Published on: maart 29 2017, 11:36
Prank from: 2004
This was Google's April Fools hoax in 2004. They had a a great job offer for engineers to work on the moon. Google Copernicus Center was an April Fools joke.