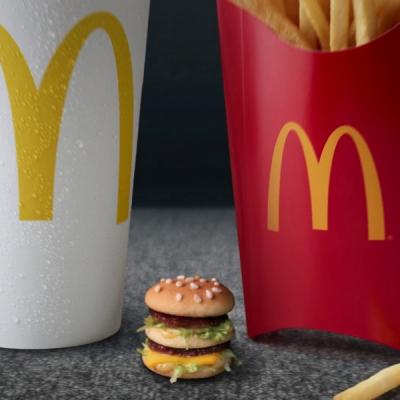 McDonalds: Micro Big Mac
McDonalds made a big mac for the one with a really small stomach. This surely wont fill you up, but hey way less calories.
Published on: november 23 2017, 2:37
Prank from: 2017
April fools day of: McDonalds
A Big Mac is called a Big Mac for a reason. A really tiny Big Mac is then a Micro Mac! Its 1/48th the size of a normal Big Mac. This also means, only 1/48th of the calories!
Meet the creator of the Micro Big Mac
More April Fool Pranks
Jessica Lowndes and Jon Lovitz in love
Published on: maart 28 2017, 2:39
Prank from: 2016
Jessica Lowndes and Jon Lovitz pulled off a spectacular April Fools' Day prank. Jessica announced her engagement to 58-year-old comedian.
April Fools joke gone bad in Belgium
Published on: maart 28 2017, 9:28
Prank from: 2016
An owner of a hotel in Charleroi was arrested for a silly april fool's joke. He texted a friend he had been taken hostage by two armed men.
Introducing Google Wind
Published on: april 1 2017, 10:29
Prank from: 2017
Google Wind is an innovative system to create better weather in the Netherlands. Old windmills work together to blow away any rainy clouds! April Fool!