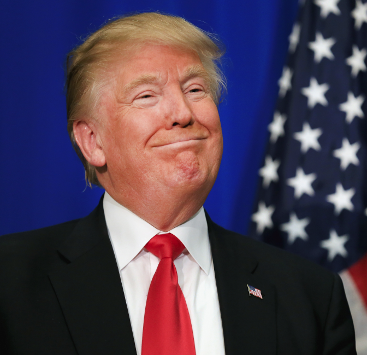 Will Trump announce it was all a joke?
Today might be the day that Donald Trump will announce it was all just a buildup to April Fools' Day! Wouldn't that be the one of the best ever?
Published on: april 1 2016, 9:29
Prank from: 2016

We are wondering if Donald Trump is running for president to fool us! Wouldn't it be fun if it was a buildup to April 1st and he'll tweet: "April Fools' Folks!"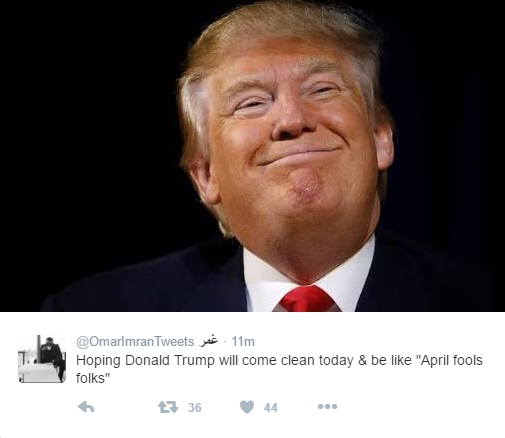 More April Fool Pranks
Wopper Toothpaste
Published on: maart 30 2017, 2:51
Prank from: 2017
Burger King April Fools' Prank in 2017. Because some people want to keep the taste of the Wopper in their mouth, Burger King created the Wopper toothpaste.
Alamo Rent a self-vacationing car
Published on: april 11 2017, 12:10
Prank from: 2017
Alamo has created a new self-driving car. But it has something special that you would want. The car can plan vacations for you. Coming soon!
The sexy Cheetos Spray tan
Published on: april 1 2017, 5:38
Prank from: 2017
Cheetos has a new delicious spray tan for the people who want to be orange and yummy at the same time!