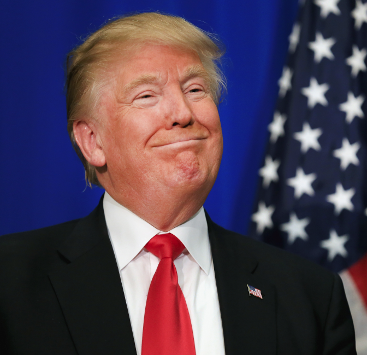 Will Trump announce it was all a joke?
Today might be the day that Donald Trump will announce it was all just a buildup to April Fools' Day! Wouldn't that be the one of the best ever?
Published on: april 1 2016, 9:29
Prank from: 2016

We are wondering if Donald Trump is running for president to fool us! Wouldn't it be fun if it was a buildup to April 1st and he'll tweet: "April Fools' Folks!"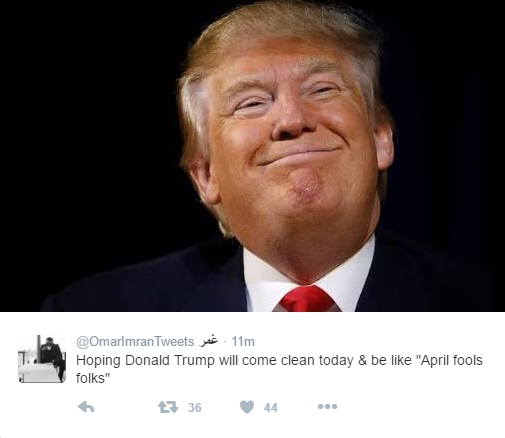 More April Fool Pranks
Honda Emoji plates
Published on: maart 29 2017, 11:29
Prank from: 2016
Honda spread an original hoax in 2016 introducing emoji registration plates for car buyers in the UK. Unfortunately for all emoji lovers it was an April Fools joke.
In Secure Box
Published on: april 1 2017, 10:13
Prank from: 2017
Zappos has created a delivery box that can't be stolen. When it't delivered it becomes invisible. Very handy technology, what it's an obvious prank!
The Petco DooDoo Drone
Published on: april 1 2017, 4:20
Prank from: 2017
Petco invented the majestic DooDoo Drone. The drone scoops your poop for you!