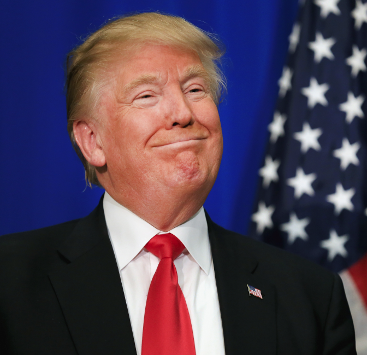 Will Trump announce it was all a joke?
Today might be the day that Donald Trump will announce it was all just a buildup to April Fools' Day! Wouldn't that be the one of the best ever?
Published on: april 1 2016, 9:29
Prank from: 2016

We are wondering if Donald Trump is running for president to fool us! Wouldn't it be fun if it was a buildup to April 1st and he'll tweet: "April Fools' Folks!"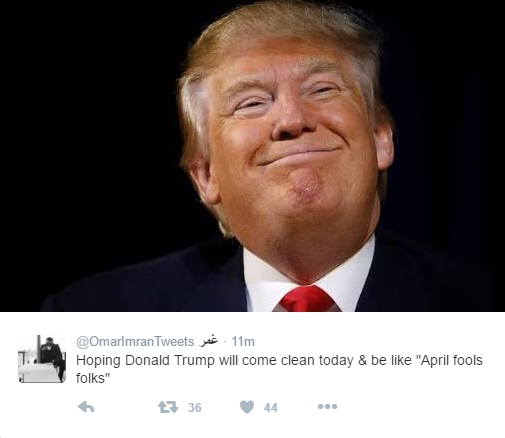 More April Fool Pranks
U by Kotex bandages
Published on: maart 31 2017, 4:21
Prank from: 2017
The U by Kotex pads are not only for periods anymore. The now also come as bandages, with handy leak-catching winbgs! April Fool!
New Smaland
Published on: april 1 2017, 5:00
Prank from: 2017
Ikea Singapore hilariously announced that it would transform its Småland in-store playground into a "press-play-ground," full of sitting pods with tablets, because kids "prefer tablets to physical activity."
Lexus LC: Lane Valet
Published on: april 1 2017, 2:40
Prank from: 2017
Lexus has created a new function for their cars. The function hijacks slow-moving cars in the left lane and moves them over to the right.