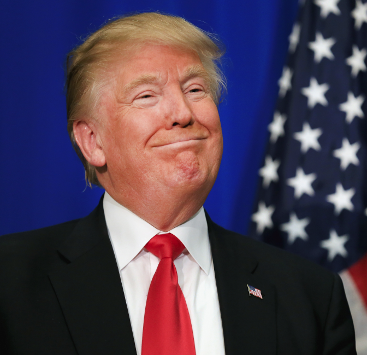 Will Trump announce it was all a joke?
Today might be the day that Donald Trump will announce it was all just a buildup to April Fools' Day! Wouldn't that be the one of the best ever?
Published on: april 1 2016, 9:29
Prank from: 2016

We are wondering if Donald Trump is running for president to fool us! Wouldn't it be fun if it was a buildup to April 1st and he'll tweet: "April Fools' Folks!"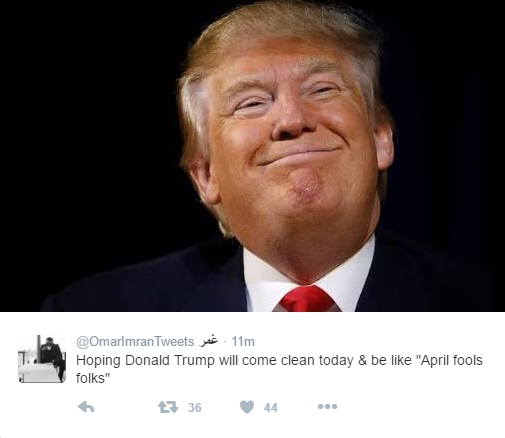 More April Fool Pranks
Left-Handed Wopper
Published on: maart 31 2017, 12:21
Prank from: 1998
One of the most epic hoaxes on April Fools' Day was the introduction of the left-handed wopper. Burger King introduced it to satisfy left-handed eaters! April Fool!
Google Calendar adds 'Feeling Lucky button'
Published on: maart 28 2017, 2:51
Prank from: 2008
In 2008 one of Google's April Fools pranks was a new feature in Google Calendar. They added the 'I'm Feeling Lucky' button, which wasn't a real feature!
Self-Driving Bicycle
Published on: maart 31 2017, 11:36
Prank from: 2016
In 2016 Google introduced the self-driving bicycle in The Netherlands. Very convenient to transport your kids from and to the school! April Fool!