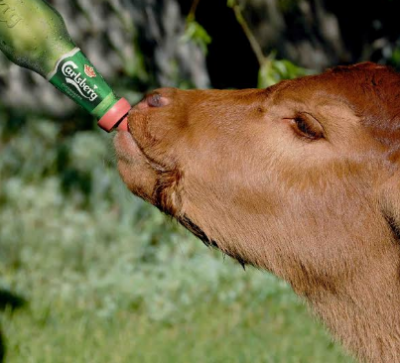 The Carlsburger
Carlsberg stated it fed some cattle hops and two pints of Carlsberg beer a day. Supposedly the meat was very nice after this and they created the Carlsburger.
Published on: maart 29 2017, 5:16
Prank from: 2016
April fools day of: Carslberg
It actually sounds good! I would like a Carlsburger right now.
The idea appears to be stolen from Japanese Wagyu beef, because it is told that each cow receives a "bespoke, bi-monthly Nordic massage to ensure their meat remains tender. All this attention for the Carlsberg cattle results in a melt-in-the-mouth experience for food connisseurs.
More April Fool Pranks
Female cave
Published on: april 1 2017, 3:07
Prank from: 2017
Life Storage is offering a storage for women who wants a break from their family. It's called SheShed and only for $99 a month!
Samsung Galaxy Blade Edge
Published on: maart 29 2017, 10:53
Prank from: 2015
Samsung introduced the Galaxy Blade Edge in 2015. It had all the features a Galaxy S6 phone had, but it was also a chef's knife! April Fools' hoax Samsung.
Lexus LC: Lane Valet
Published on: april 1 2017, 2:40
Prank from: 2017
Lexus has created a new function for their cars. The function hijacks slow-moving cars in the left lane and moves them over to the right.