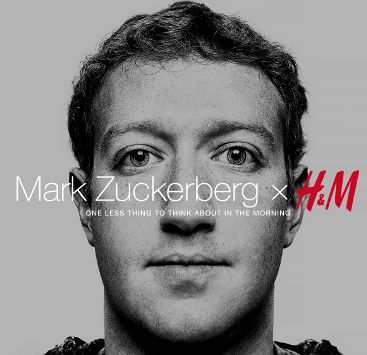 H&M Mark Zuckerberg Clothing Line
H&M seemed to have a new brand ambassador. With the Mark Zuckerberg clothing line you can stay focused on your career.
Published on: juni 21 2016, 11:28
Prank from: 2016
April fools day of: H&M
The Mark Zuckerberg Clothing line by H&M makes it easy for you to dress up like the Facebook CEO.
H&M revealed that it will begin selling an exclusive line of Mark Zuckerberg apparel. The company's collection pack comes with seven grey t-shirts and a pair of jeans — the perfect outfit for someone who wants to stay focused on their career.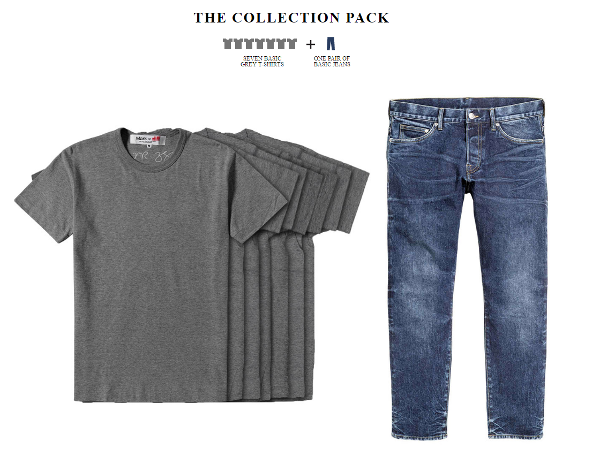 More April Fool Pranks
Whopper cologne
Published on: december 5 2017, 4:13
Prank from: 2017
Burger King South Africa released a cologne with the smell of the famous hamburger: The Whopper from the Burger King. Would you like to smell like one?
No more naked animals
Published on: maart 28 2017, 2:39
Prank from: 2016
Nationals Geographic announced that they won't publish naked animals anymore. From now on animals need to be fully clothed in photographs.
Google Play for Pets
Published on: november 27 2017, 3:31
Prank from: 2017
Google Play is a system on your mobile device to download and play small games to entertain yourself. Google made the joke that its not available for pets!