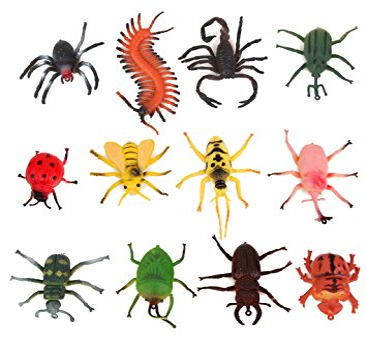 Insects in the lamp!
This one can really scare the crap out of someone! All you need is a pair of scissors and some paper. You'll need some skills as it isn't easy to cut out some insects!
Categories: Wife, Sister, Roommates, Partner, Parents, Mom, Girlfriend, Family, Dad, Children
All you need to do is cut out some insects and use tape to put them inside a lampshade. Watch and enjoy as your parents turn on the lamp.
Please let us know if it worked!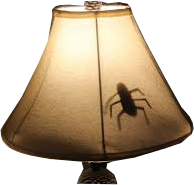 More April Fool Pranks
Pennies
This prank is one to build up to April Fools Day. Every time you are near someone leave pennies / small coins without them noticing.
Grab 'Poop'
This prank is funny when you use fake poop. Put a cover over it and tell your kid or roommate there is a bird under there. You have to be quick to catch it.
The Cat Did It
April Fools Day prank for everyone who owns a cat and lives with several people in a home. This prank is very easy to excute, you only need to get up early.