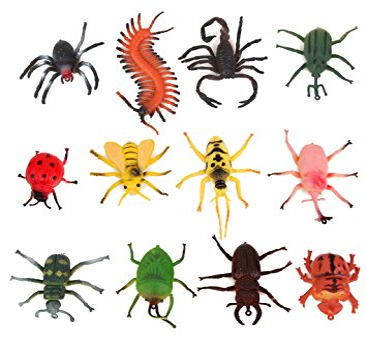 Insects in the lamp!
This one can really scare the crap out of someone! All you need is a pair of scissors and some paper. You'll need some skills as it isn't easy to cut out some insects!
Categories: Wife, Sister, Roommates, Partner, Parents, Mom, Girlfriend, Family, Dad, Children
All you need to do is cut out some insects and use tape to put them inside a lampshade. Watch and enjoy as your parents turn on the lamp.
Please let us know if it worked!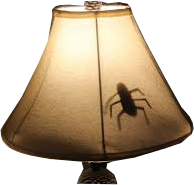 More April Fool Pranks
Put tape on the water tap
This practical joke is plain and simple, thus perfect for rookie April Foolers. Put some tape under the water tap. When they turn it on, water squirts everywhere.
Computer screen
This one is great to prank your colleagues who work on a computer during April Fools' Day. Switch their computer screen upside down during a break.
Toothpaste Touch
This is a prank anyone can perform as anybody has a tube of toothpaste lying around right?! Put the toothpaste somewhere your victim has to touh! April Fool!