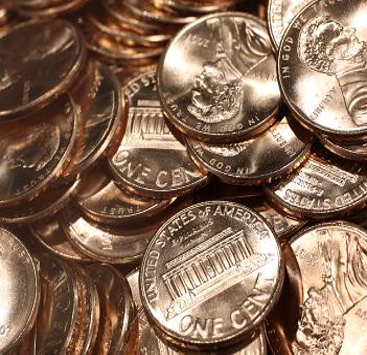 Pennies
This prank is one to build up to April Fools Day. Every time you are near someone leave pennies / small coins without them noticing.
Categories: Son, Friends, Daughter, Colleagues, Children, Best friend, Roommates
Leave a ton of pennies everywhere. If you know where they work, wait till they go out for lunch. Throw a few pennies on the floor of their office. Slip a few into their coat. If they leave the window on their car cracked, shove a few pennies inside it.
If you are ever in their house, leave pennies in really weird places so that they will be discovered eventually. Pennies in the fridge. Pennies inside of their socks. If you can do it sneakily enough, put pennies into their pockets.
But never let them find out it's you.
More April Fool Pranks
Fake head in bed
Use a mannequin head and place it next to your partner while they sleep. Wake them up and as they try to look at you they freak out as they see the fake head.
Toothpaste Touch
This is a prank anyone can perform as anybody has a tube of toothpaste lying around right?! Put the toothpaste somewhere your victim has to touh! April Fool!
Computer screen
This one is great to prank your colleagues who work on a computer during April Fools' Day. Switch their computer screen upside down during a break.