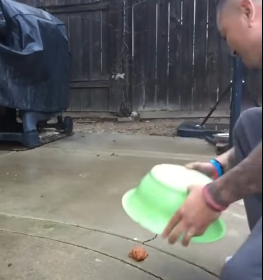 Grab 'Poop'
This prank is funny when you use fake poop. Put a cover over it and tell your kid or roommate there is a bird under there. You have to be quick to catch it.
Categories: Roommates, Friends, Children
This video literally explains this prank. Please don't do it with real poop, that's just mean! :)
Want to learn how to make fake poop?!
More April Fool Pranks
Ripped Pants
Aprils Fools' Day prank: Ripped pants. When you are near your mom, drop the pen to the ground. As you reach down to grab it, it seem you rip your pants.
Car for sale!
Most men really care and love their precious car. Even if its an old rusty machine they still hold dear to it. Prank your friend by putting his car for sale
Exchange Sugar by Salt
This is one of the easier pranks. Exchange your victims sugar by salt and watch them suffer affer they have taken a sip of their coffee or tea.