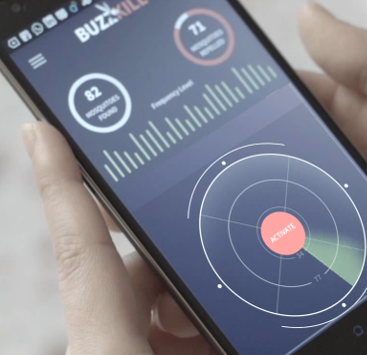 A revolutionary new product from FreeCharge!
Kill those mosquitoes with your all powerful mobile by downloading FreeCharge's new BuzzKill app. Most promising announcement, right?
Published on: maart 31 2016, 5:04
Prank from: 2016

Introducing FreeCharge BuzzKill!
More April Fool Pranks
Google Copernicus Center is hiring
Published on: maart 29 2017, 11:36
Prank from: 2004
This was Google's April Fools hoax in 2004. They had a a great job offer for engineers to work on the moon. Google Copernicus Center was an April Fools joke.
The epic beard sauce
Published on: februari 27 2019, 4:47
Prank from: 2017
Ever heard of a beard sauce? We neither but Buffalo Wild Wings has designed sauce that stimulates beard growth. Their Sauce master explains it!
The Humanless Host
Published on: april 11 2017, 12:20
Prank from: 2017
In 2017 Airbnb introduced The Humanless Host. Everything is getting more and more automised and equipment should be smart.