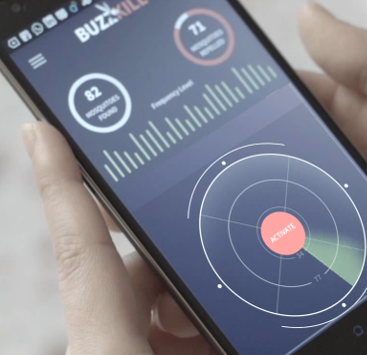 A revolutionary new product from FreeCharge!
Kill those mosquitoes with your all powerful mobile by downloading FreeCharge's new BuzzKill app. Most promising announcement, right?
Published on: maart 31 2016, 5:04
Prank from: 2016

Introducing FreeCharge BuzzKill!
More April Fool Pranks
H&M Mark Zuckerberg Clothing Line
Published on: maart 29 2017, 10:45
Prank from: 2016
H&M seemed to have a new brand ambassador. With the Mark Zuckerberg clothing line you can stay focused on your career.
Chicago Cubs have a made up game
Published on: november 27 2017, 4:47
Prank from: 2017
The Chicago Cubs did a update-thread on their twitter account to give the illusion that they played a baseballmatch while the season started the next week.
Wopper Toothpaste
Published on: maart 30 2017, 2:51
Prank from: 2017
Burger King April Fools' Prank in 2017. Because some people want to keep the taste of the Wopper in their mouth, Burger King created the Wopper toothpaste.