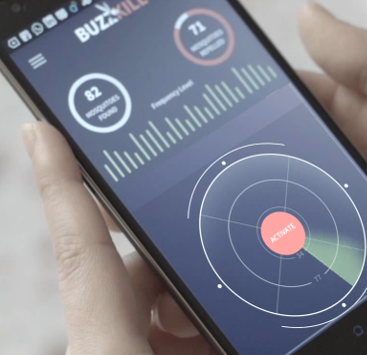 A revolutionary new product from FreeCharge!
Kill those mosquitoes with your all powerful mobile by downloading FreeCharge's new BuzzKill app. Most promising announcement, right?
Published on: maart 31 2016, 5:04
Prank from: 2016

Introducing FreeCharge BuzzKill!
More April Fool Pranks
Lexus LC: Lane Valet
Published on: april 1 2017, 2:40
Prank from: 2017
Lexus has created a new function for their cars. The function hijacks slow-moving cars in the left lane and moves them over to the right.
Introducing Google Wind
Published on: april 1 2017, 10:29
Prank from: 2017
Google Wind is an innovative system to create better weather in the Netherlands. Old windmills work together to blow away any rainy clouds! April Fool!