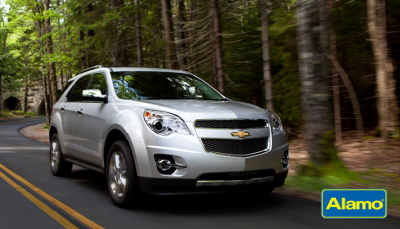 Alamo Rent a self-vacationing car
More April Fool Pranks
The Carlsburger
Published on: maart 29 2017, 5:38
Prank from: 2016
Carlsberg stated it fed some cattle hops and two pints of Carlsberg beer a day. Supposedly the meat was very nice after this and they created the Carlsburger.
Google Copernicus Center is hiring
Published on: maart 29 2017, 11:36
Prank from: 2004
This was Google's April Fools hoax in 2004. They had a a great job offer for engineers to work on the moon. Google Copernicus Center was an April Fools joke.
In Secure Box
Published on: april 1 2017, 10:13
Prank from: 2017
Zappos has created a delivery box that can't be stolen. When it't delivered it becomes invisible. Very handy technology, what it's an obvious prank!