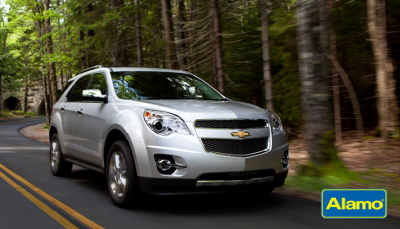 Alamo Rent a self-vacationing car
More April Fool Pranks
Eau de Chlorine
Published on: april 1 2017, 3:08
Prank from: 2017
Eau de Chlorine is a lovely perfume: "Swim in our scent". It is the 2017 April fools day prank of Swim Today.org.
Google Copernicus Center is hiring
Published on: maart 29 2017, 11:36
Prank from: 2004
This was Google's April Fools hoax in 2004. They had a a great job offer for engineers to work on the moon. Google Copernicus Center was an April Fools joke.
Google Calendar adds 'Feeling Lucky button'
Published on: maart 28 2017, 2:51
Prank from: 2008
In 2008 one of Google's April Fools pranks was a new feature in Google Calendar. They added the 'I'm Feeling Lucky' button, which wasn't a real feature!