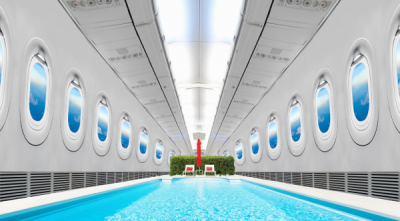 Triple Decker Airplane
More April Fool Pranks
The epic beard sauce
Published on: februari 27 2019, 4:47
Prank from: 2017
Ever heard of a beard sauce? We neither but Buffalo Wild Wings has designed sauce that stimulates beard growth. Their Sauce master explains it!
Honda Emoji plates
Published on: maart 29 2017, 11:29
Prank from: 2016
Honda spread an original hoax in 2016 introducing emoji registration plates for car buyers in the UK. Unfortunately for all emoji lovers it was an April Fools joke.
Horn Emojis
Published on: april 1 2017, 4:47
Prank from: 2017
I​ntroducing Horn Emojis, the latest innovation from Honda Dream Laboratories. This was a april fools' day prank by Honda in 2017