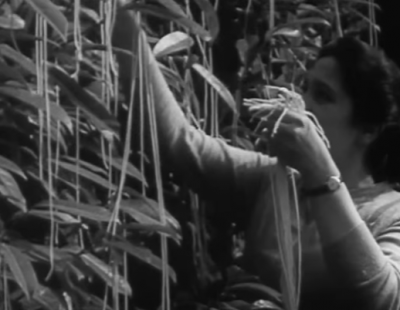 Spaghetti Trees
Swiss people had very special trees back in the day. In 1957 the BBC pranked an entire nation by showing the Swiss harvesting spaghetti from trees! April Fool!
Published on: maart 24 2017, 2:52
Prank from: 1957

The CNN called the following broadcast of the BBC in 1957 "the biggest hoax that any reputable news establishment ever pulled".
Spaghetti Tree hoax
The BBC television programme Panorama ran a hoax in 1957, showing the Swiss harvesting spaghetti from trees. They claimed that the despised pest, the spaghetti weevil, had been eradicated.
A large number of people contacted the BBC wanting to know how to cultivate their own spaghetti trees. The editor of Panorama at the time, Michael Peacock, approved the idea, which was pitched by freelance camera operator Charles de Jaeger. Peacock told the BBC in 2014 that he gave de Jaeger a budget of £100.
Peacock said the respected Panorama anchorman Richard Dimbleby knew they were using his authoritativeness to make the joke work. He said Dimbleby loved the idea and went at it with relish.
More April Fool Pranks
The epic beard sauce
Published on: februari 27 2019, 4:47
Prank from: 2017
Ever heard of a beard sauce? We neither but Buffalo Wild Wings has designed sauce that stimulates beard growth. Their Sauce master explains it!
Deliveroo TeleOrder Tech
Published on: maart 30 2017, 11:17
Prank from: 2016
Deliveroo's customers are busy people, so Deliveroo makes it even easier for them to order some food. In this 2016 hoax by Deliveroo they claim to revolutionize food ordering!
Virgin Airlines Dreambird
Published on: november 27 2017, 3:50
Prank from: 2017
Virgin Airlines published a video that has information of a new plane that is going to be used. The dreambird 1417 with the new flapenergy technology.