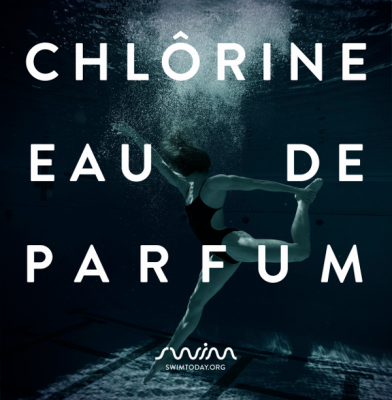 Eau de Chlorine
Eau de Chlorine is a lovely perfume: "Swim in our scent". It is the 2017 April fools day prank of Swim Today.org.
Published on: april 1 2017, 2:53
Prank from: 2017

Eau de Chlôrine swims in a world of sporty-spicy freshness, emboldened by a zest for aquatic activities. It's a mysteriously bold fragrance that opens with pungent, powerful notes of bleach, creating an exhilarating rush for the senses.
The subtle aroma of human sweat is effortlessly dovetailed with the humid musk of one's own perspiration. Clean and crisp with a watery-wet aesthetic, Eau de Chlôrine entices with the irrepressible elegance of pool water for a sublime shot of olfactory adrenaline.
More April Fool Pranks
Chicago Cubs have a made up game
Published on: november 27 2017, 4:47
Prank from: 2017
The Chicago Cubs did a update-thread on their twitter account to give the illusion that they played a baseballmatch while the season started the next week.
Edible Nail Polish
Published on: maart 30 2017, 11:27
Prank from: 2017
In 2017 Groupon has launched a special product. The world's first edible prosecco flavoured nail polish. Now you can enjoy prosecco every moment of the day!
Virgin Australia first canine crew
Published on: november 23 2017, 2:28
Prank from: 2017
In this video Virgin Australia introduces their furry flight crew who will make your flight way more relaxed.