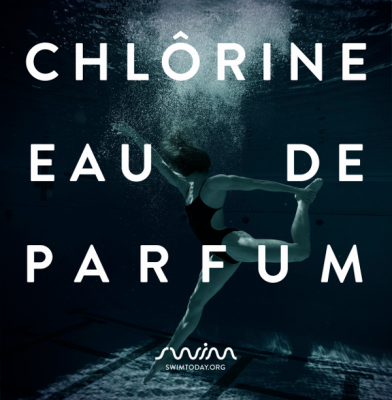 Eau de Chlorine
Eau de Chlorine is a lovely perfume: "Swim in our scent". It is the 2017 April fools day prank of Swim Today.org.
Published on: april 1 2017, 2:53
Prank from: 2017

Eau de Chlôrine swims in a world of sporty-spicy freshness, emboldened by a zest for aquatic activities. It's a mysteriously bold fragrance that opens with pungent, powerful notes of bleach, creating an exhilarating rush for the senses.
The subtle aroma of human sweat is effortlessly dovetailed with the humid musk of one's own perspiration. Clean and crisp with a watery-wet aesthetic, Eau de Chlôrine entices with the irrepressible elegance of pool water for a sublime shot of olfactory adrenaline.
More April Fool Pranks
The epic beard sauce
Published on: februari 27 2019, 4:47
Prank from: 2017
Ever heard of a beard sauce? We neither but Buffalo Wild Wings has designed sauce that stimulates beard growth. Their Sauce master explains it!
Honda's Selfie Car
Published on: maart 29 2017, 11:09
Prank from: 2015
In 2015 Honda announed a 10 camera equipped car called HR-V SLF. As many people take selfies they thought it would be a good idea. It turned out to be a hoax.
Spaghetti Trees
Published on: maart 28 2017, 3:11
Prank from: 1957
Swiss people had very special trees back in the day. In 1957 the BBC pranked an entire nation by showing the Swiss harvesting spaghetti from trees! April Fool!