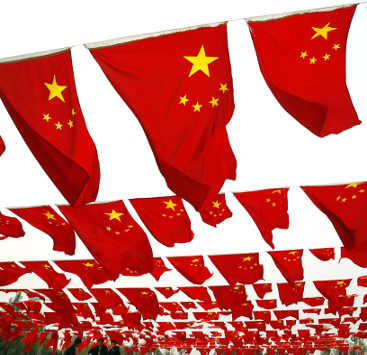 No April Fooling Please, We're Chinese
It was not intended as a joke. But on April Fools' Day, it's hard to be certain. A Chinese news agency stated that 'Fools' Day' is not in line with the country's traditions.
Published on: april 1 2016, 9:57
Prank from: 2016

It was not intended as a joke. But on April Fools' Day, it's hard to be certain.
On Friday, the Chinese state-run news agency Xinhua, which is not famous for its sense of humor, explained how the nation should view "the West's so-called 'Fools' Day.' "
" 'Fools' Day' is not in line with our country's traditions and socialist core values," Xinhua said in a message posted on its Weibo account Friday morning. "We hope you will not believe, create or spread rumors."
Comments and reposts
The message quickly received thousands of reposts and comments. Some people endorsed the rejection of a Western celebration, while others embraced April Fools'. Many did not take the state news agency seriously.
"Xinhua is in fact celebrating Fool's Day itself," wrote Zhao Yan, a television writer in Guangdong Province.
"This is the funniest joke I've seen all day," another commenter wrote on Weibo.
Some criticized the state news media. "No matter that socialism, democracy, rule of law are all modern phrases that came from the West,"wrote Li Fangping, a lawyer, on Weibo. "Isn't it funnier that Xinhua, People's Daily and China Central Television are all fooling us a little?"
"Of course, the mainstream media takes the lead in fooling the people and pretending everything is going great," wrote another commenter. "For us, every day is Fools' Day."
In recent years, the Chinese authorities have sought to curtail the influence of some Western ideas. The education minister, Yuan Guiren, laid out new rules in 2015 banning the use of textbooks promoting "Western values."
Last month, the minister of civil affairs, Li Liguo, said the country would move to curtail "bizarre" and "foreign" names for buildings and residential compounds that "violate the socialist core values and conventional morality."
Rejection of April Fools' Day
The rejection of April Fools' Day also reflects persistent concerns about the spread of rumors and false stories online.
In 2013, China issued guidelines calling for up to three years' imprisonment for anyone who posts rumors that are reposted by more than 500 people or seen more than 5,000 times. People have been punished for posting about aliens and zombies, among some of the more elaborate online hoaxes.
Some people who read Xinhua's statement on Friday weren't sure if the news agency was inadvertently engaging in exactly the type of activity it was warning against.
"Heh, heh, old Xinhua, you sure can preach, but you don't really have a sense of humor," commented Tang Jun, secretary general of the Research Center of Social Policies at the Chinese Academy of Social Sciences. "Aren't you afraid that putting out this kind of message on Fools' Day will make you guilty of black humor?"
More April Fool Pranks
McDonalds: Micro Big Mac
Published on: november 23 2017, 3:02
Prank from: 2017
McDonalds made a big mac for the one with a really small stomach. This surely wont fill you up, but hey way less calories.
Google Gnome
Published on: april 1 2017, 5:08
Prank from: 2017
Google has created the Google Gnome, a epic gnome with cool functions.