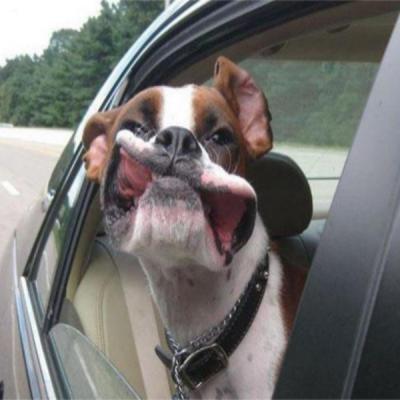 BMW Dog basket
The thrill of the drive isn't just for drivers. Introducing BMW dDrive. The exhilaration of the open road in a dog-friendly, cozy and safe environment.
Published on: december 5 2017, 3:21
Prank from: 2017
April fools day of: BMW
We all know that dogs love to stick their head out of the window of a fast moving car. With this handy pet gadget your dog can now experience the thrill of riding a car in the safe environment of their own house.
More April Fool Pranks
Virgin Airlines Dreambird
Published on: november 27 2017, 3:50
Prank from: 2017
Virgin Airlines published a video that has information of a new plane that is going to be used. The dreambird 1417 with the new flapenergy technology.
Jessica Lowndes and Jon Lovitz in love
Published on: maart 28 2017, 2:39
Prank from: 2016
Jessica Lowndes and Jon Lovitz pulled off a spectacular April Fools' Day prank. Jessica announced her engagement to 58-year-old comedian.
Deliveroo TeleOrder Tech
Published on: maart 30 2017, 11:17
Prank from: 2016
Deliveroo's customers are busy people, so Deliveroo makes it even easier for them to order some food. In this 2016 hoax by Deliveroo they claim to revolutionize food ordering!