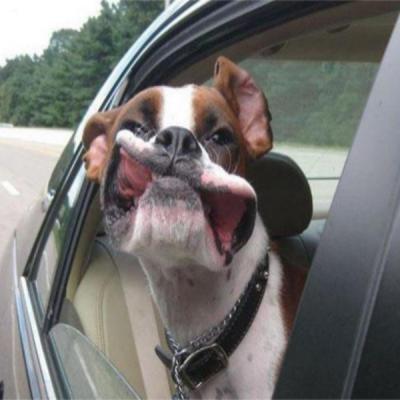 BMW Dog basket
The thrill of the drive isn't just for drivers. Introducing BMW dDrive. The exhilaration of the open road in a dog-friendly, cozy and safe environment.
Published on: december 5 2017, 3:21
Prank from: 2017
April fools day of: BMW
We all know that dogs love to stick their head out of the window of a fast moving car. With this handy pet gadget your dog can now experience the thrill of riding a car in the safe environment of their own house.
More April Fool Pranks
Lexus LC: Lane Valet
Published on: april 1 2017, 2:40
Prank from: 2017
Lexus has created a new function for their cars. The function hijacks slow-moving cars in the left lane and moves them over to the right.
Spaghetti Trees
Published on: maart 28 2017, 3:11
Prank from: 1957
Swiss people had very special trees back in the day. In 1957 the BBC pranked an entire nation by showing the Swiss harvesting spaghetti from trees! April Fool!
The sexy Cheetos Spray tan
Published on: april 1 2017, 5:38
Prank from: 2017
Cheetos has a new delicious spray tan for the people who want to be orange and yummy at the same time!