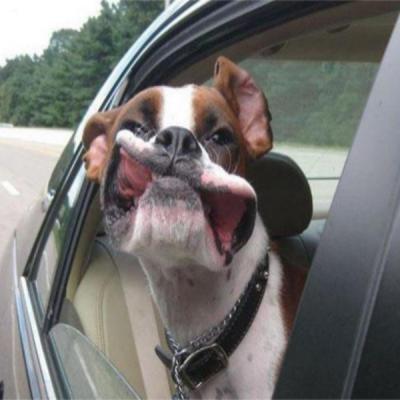 BMW Dog basket
The thrill of the drive isn't just for drivers. Introducing BMW dDrive. The exhilaration of the open road in a dog-friendly, cozy and safe environment.
Published on: december 5 2017, 3:21
Prank from: 2017
April fools day of: BMW
We all know that dogs love to stick their head out of the window of a fast moving car. With this handy pet gadget your dog can now experience the thrill of riding a car in the safe environment of their own house.
More April Fool Pranks
Deliveroo TeleOrder Tech
Published on: maart 30 2017, 11:17
Prank from: 2016
Deliveroo's customers are busy people, so Deliveroo makes it even easier for them to order some food. In this 2016 hoax by Deliveroo they claim to revolutionize food ordering!
Self-Driving Bicycle
Published on: maart 31 2017, 11:36
Prank from: 2016
In 2016 Google introduced the self-driving bicycle in The Netherlands. Very convenient to transport your kids from and to the school! April Fool!
U by Kotex bandages
Published on: maart 31 2017, 4:21
Prank from: 2017
The U by Kotex pads are not only for periods anymore. The now also come as bandages, with handy leak-catching winbgs! April Fool!