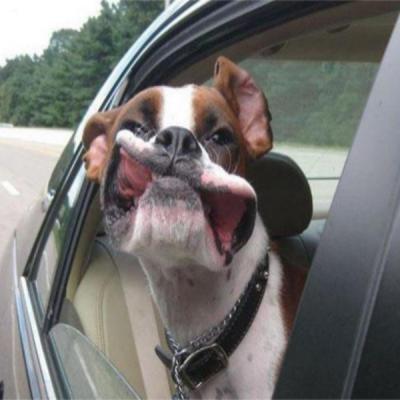 BMW Dog basket
The thrill of the drive isn't just for drivers. Introducing BMW dDrive. The exhilaration of the open road in a dog-friendly, cozy and safe environment.
Published on: december 5 2017, 3:21
Prank from: 2017
April fools day of: BMW
We all know that dogs love to stick their head out of the window of a fast moving car. With this handy pet gadget your dog can now experience the thrill of riding a car in the safe environment of their own house.
More April Fool Pranks
Horn Emojis
Published on: april 1 2017, 4:47
Prank from: 2017
I​ntroducing Horn Emojis, the latest innovation from Honda Dream Laboratories. This was a april fools' day prank by Honda in 2017
Triple Decker Airplane
Published on: april 1 2017, 11:29
Prank from: 2017
Emirates unveils plans for world's largest commercial aircraft. The triple-decker APR001 includes a swimming pool, games room, gym & park.
Honda Emoji plates
Published on: maart 29 2017, 11:29
Prank from: 2016
Honda spread an original hoax in 2016 introducing emoji registration plates for car buyers in the UK. Unfortunately for all emoji lovers it was an April Fools joke.