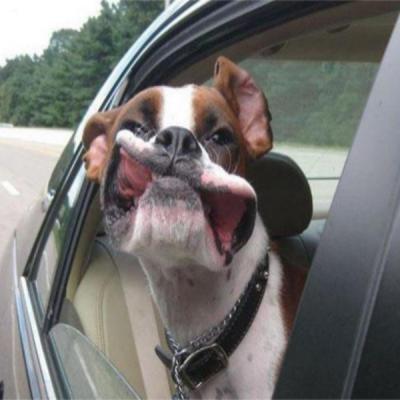 BMW Dog basket
The thrill of the drive isn't just for drivers. Introducing BMW dDrive. The exhilaration of the open road in a dog-friendly, cozy and safe environment.
Published on: december 5 2017, 3:21
Prank from: 2017
April fools day of: BMW
We all know that dogs love to stick their head out of the window of a fast moving car. With this handy pet gadget your dog can now experience the thrill of riding a car in the safe environment of their own house.
More April Fool Pranks
In Secure Box
Published on: april 1 2017, 10:13
Prank from: 2017
Zappos has created a delivery box that can't be stolen. When it't delivered it becomes invisible. Very handy technology, what it's an obvious prank!
The Petco DooDoo Drone
Published on: april 1 2017, 4:20
Prank from: 2017
Petco invented the majestic DooDoo Drone. The drone scoops your poop for you!
Samsung Galaxy Blade Edge
Published on: maart 29 2017, 10:53
Prank from: 2015
Samsung introduced the Galaxy Blade Edge in 2015. It had all the features a Galaxy S6 phone had, but it was also a chef's knife! April Fools' hoax Samsung.