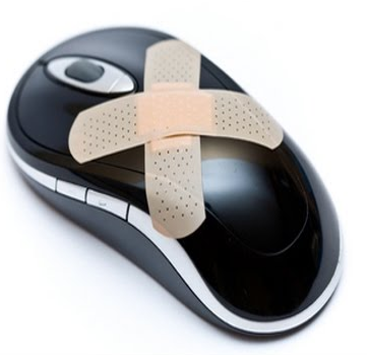 Trick your colleagues with a piece of tape
This is a great joke to trick your colleagues and this one is deviously simple. You only need a piece of tape.
Categories: Wife, Partner, Husband, Colleagues, Teacher, Parents, Dad, Mom
Use tape on the compu​ter mouse
Just stick a little bit of tape over the laser on the bottom of the mouse and it will stop working. Most people won't think to turn it upside down and look for a good long while.
This is a great joke to trick your colleagues!
More April Fool Pranks
Put tape on the water tap
This practical joke is plain and simple, thus perfect for rookie April Foolers. Put some tape under the water tap. When they turn it on, water squirts everywhere.
The One Day Catfish
This joke is for your friends with a really good sense of humor. See if you can catch them in your trap of love and lies.
Lost keys?
This April Fools Day prank requires some unusable keys. Make sure you have some and prank your friends or parents!