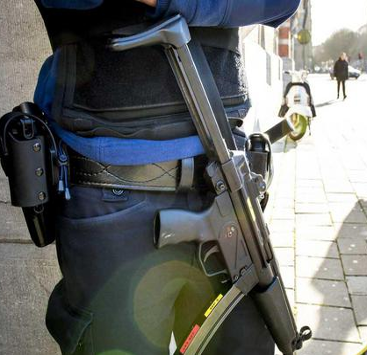 April Fools joke gone bad in Belgium
An owner of a hotel in Charleroi was arrested for a silly april fool's joke. He texted a friend he had been taken hostage by two armed men.
Published on: april 1 2016, 5:08
Prank from: 2016

The owner of one of the hotels of the city decided to cast his friend and sent him a text message in which he said, he had been taken hostage by two armed men.
The friend of the hotelier did not appreciate the joke, or thought it was real! He immediately reported the incident to the police. The police arrived at the scene of the alleged incident and banged in the door of the hotel. The hapless prankster was then arrested. He was later released, but now he faces a large fine.
After the terrorist attacks in Brussels on 22 March 2016, the police and security services of Belgium are in a state of high alert and immediately respond to any reports of suspicious items or illegal actions.
More April Fool Pranks
Lexus LC: Lane Valet
Published on: april 1 2017, 2:40
Prank from: 2017
Lexus has created a new function for their cars. The function hijacks slow-moving cars in the left lane and moves them over to the right.
Auntie Anne's new Logo
Published on: april 1 2017, 12:41
Prank from: 2017
Auntie anne's has designed a new logo. It is lit. They have replaced the halo over the pretzel with a flower crown.
Honda's Selfie Car
Published on: maart 29 2017, 11:09
Prank from: 2015
In 2015 Honda announed a 10 camera equipped car called HR-V SLF. As many people take selfies they thought it would be a good idea. It turned out to be a hoax.