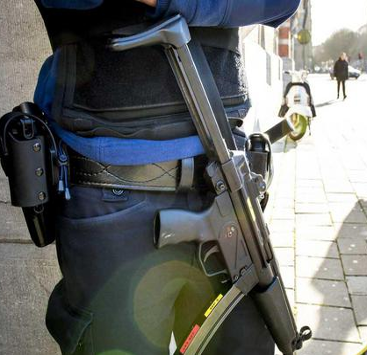 April Fools joke gone bad in Belgium
An owner of a hotel in Charleroi was arrested for a silly april fool's joke. He texted a friend he had been taken hostage by two armed men.
Published on: april 1 2016, 5:08
Prank from: 2016

The owner of one of the hotels of the city decided to cast his friend and sent him a text message in which he said, he had been taken hostage by two armed men.
The friend of the hotelier did not appreciate the joke, or thought it was real! He immediately reported the incident to the police. The police arrived at the scene of the alleged incident and banged in the door of the hotel. The hapless prankster was then arrested. He was later released, but now he faces a large fine.
After the terrorist attacks in Brussels on 22 March 2016, the police and security services of Belgium are in a state of high alert and immediately respond to any reports of suspicious items or illegal actions.
More April Fool Pranks
Jessica Lowndes and Jon Lovitz in love
Published on: maart 28 2017, 2:39
Prank from: 2016
Jessica Lowndes and Jon Lovitz pulled off a spectacular April Fools' Day prank. Jessica announced her engagement to 58-year-old comedian.
Deliveroo TeleOrder Tech
Published on: maart 30 2017, 11:17
Prank from: 2016
Deliveroo's customers are busy people, so Deliveroo makes it even easier for them to order some food. In this 2016 hoax by Deliveroo they claim to revolutionize food ordering!
BMW Dog basket
Published on: december 5 2017, 3:23
Prank from: 2017
The thrill of the drive isn't just for drivers. Introducing BMW dDrive. The exhilaration of the open road in a dog-friendly, cozy and safe environment.