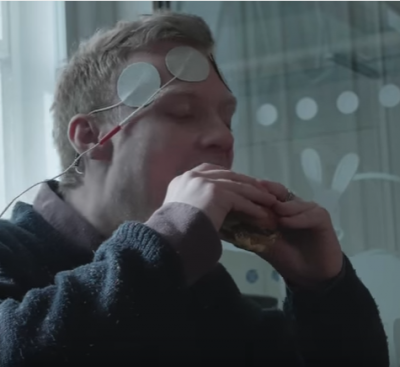 Deliveroo TeleOrder Tech
Deliveroo's customers are busy people, so Deliveroo makes it even easier for them to order some food. In this 2016 hoax by Deliveroo they claim to revolutionize food ordering!
Published on: maart 29 2017, 1:15
Prank from: 2016
April fools day of: Deliveroo
Deliveroo TeleOrder Tech enables people to order food only using their minds. Using the power of your mind only you should be able to order food in the near future!
For now (2016 this hoax was spread), this was an April Fools' joke, but who knows when this will be possible. :)
More April Fool Pranks
Introducing Google Wind
Published on: april 1 2017, 10:29
Prank from: 2017
Google Wind is an innovative system to create better weather in the Netherlands. Old windmills work together to blow away any rainy clouds! April Fool!
The Humanless Host
Published on: april 11 2017, 12:20
Prank from: 2017
In 2017 Airbnb introduced The Humanless Host. Everything is getting more and more automised and equipment should be smart.
Virgin Australia first canine crew
Published on: november 23 2017, 2:28
Prank from: 2017
In this video Virgin Australia introduces their furry flight crew who will make your flight way more relaxed.