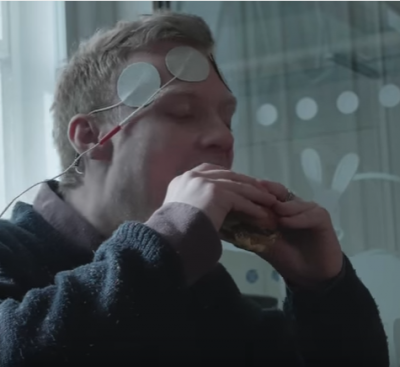 Deliveroo TeleOrder Tech
Deliveroo's customers are busy people, so Deliveroo makes it even easier for them to order some food. In this 2016 hoax by Deliveroo they claim to revolutionize food ordering!
Published on: maart 29 2017, 1:15
Prank from: 2016
April fools day of: Deliveroo
Deliveroo TeleOrder Tech enables people to order food only using their minds. Using the power of your mind only you should be able to order food in the near future!
For now (2016 this hoax was spread), this was an April Fools' joke, but who knows when this will be possible. :)
More April Fool Pranks
New Smaland
Published on: april 1 2017, 5:00
Prank from: 2017
Ikea Singapore hilariously announced that it would transform its Småland in-store playground into a "press-play-ground," full of sitting pods with tablets, because kids "prefer tablets to physical activity."
Left-Handed Wopper
Published on: maart 31 2017, 12:21
Prank from: 1998
One of the most epic hoaxes on April Fools' Day was the introduction of the left-handed wopper. Burger King introduced it to satisfy left-handed eaters! April Fool!
McDonalds: Micro Big Mac
Published on: november 23 2017, 3:02
Prank from: 2017
McDonalds made a big mac for the one with a really small stomach. This surely wont fill you up, but hey way less calories.