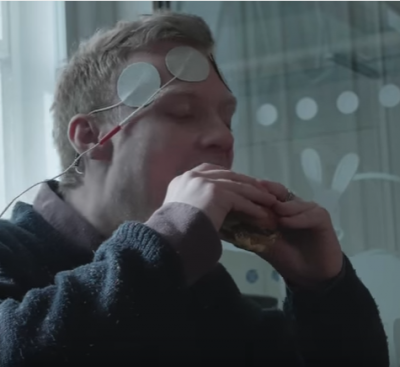 Deliveroo TeleOrder Tech
Deliveroo's customers are busy people, so Deliveroo makes it even easier for them to order some food. In this 2016 hoax by Deliveroo they claim to revolutionize food ordering!
Published on: maart 29 2017, 1:15
Prank from: 2016
April fools day of: Deliveroo
Deliveroo TeleOrder Tech enables people to order food only using their minds. Using the power of your mind only you should be able to order food in the near future!
For now (2016 this hoax was spread), this was an April Fools' joke, but who knows when this will be possible. :)
More April Fool Pranks
April Fools joke gone bad in Belgium
Published on: maart 28 2017, 9:28
Prank from: 2016
An owner of a hotel in Charleroi was arrested for a silly april fool's joke. He texted a friend he had been taken hostage by two armed men.
Google Calendar adds 'Feeling Lucky button'
Published on: maart 28 2017, 2:51
Prank from: 2008
In 2008 one of Google's April Fools pranks was a new feature in Google Calendar. They added the 'I'm Feeling Lucky' button, which wasn't a real feature!
Samsung Galaxy Blade Edge
Published on: maart 29 2017, 10:53
Prank from: 2015
Samsung introduced the Galaxy Blade Edge in 2015. It had all the features a Galaxy S6 phone had, but it was also a chef's knife! April Fools' hoax Samsung.