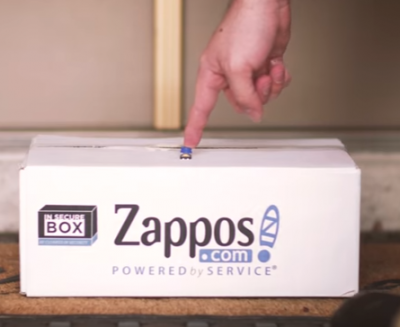 In Secure Box
Zappos has created a delivery box that can't be stolen. When it't delivered it becomes invisible. Very handy technology, what it's an obvious prank!
Published on: april 1 2017, 10:08
Prank from: 2017
April fools day of: Zappos
You order some stuff from Zappos and when you get home someone stole the box. That's never going to happen again with this revolutionary box from Zappos.
Looks really cool, April Fool! :D
More April Fool Pranks
Virgin Australia first canine crew
Published on: november 23 2017, 2:28
Prank from: 2017
In this video Virgin Australia introduces their furry flight crew who will make your flight way more relaxed.
Female cave
Published on: april 1 2017, 3:07
Prank from: 2017
Life Storage is offering a storage for women who wants a break from their family. It's called SheShed and only for $99 a month!
Introducing Google Wind
Published on: april 1 2017, 10:29
Prank from: 2017
Google Wind is an innovative system to create better weather in the Netherlands. Old windmills work together to blow away any rainy clouds! April Fool!