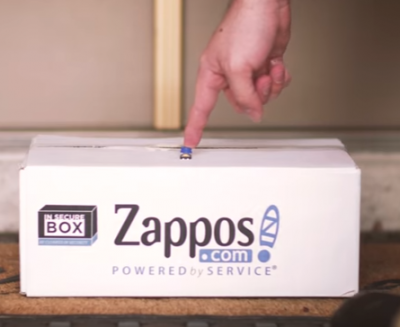 In Secure Box
Zappos has created a delivery box that can't be stolen. When it't delivered it becomes invisible. Very handy technology, what it's an obvious prank!
Published on: april 1 2017, 10:08
Prank from: 2017
April fools day of: Zappos
You order some stuff from Zappos and when you get home someone stole the box. That's never going to happen again with this revolutionary box from Zappos.
Looks really cool, April Fool! :D
More April Fool Pranks
Whopper cologne
Published on: december 5 2017, 4:13
Prank from: 2017
Burger King South Africa released a cologne with the smell of the famous hamburger: The Whopper from the Burger King. Would you like to smell like one?
No April Fooling Please, We're Chinese
Published on: maart 28 2017, 2:39
Prank from: 2016
It was not intended as a joke. But on April Fools' Day, it's hard to be certain. A Chinese news agency stated that 'Fools' Day' is not in line with the country's traditions.
Virgin Australia first canine crew
Published on: november 23 2017, 2:28
Prank from: 2017
In this video Virgin Australia introduces their furry flight crew who will make your flight way more relaxed.