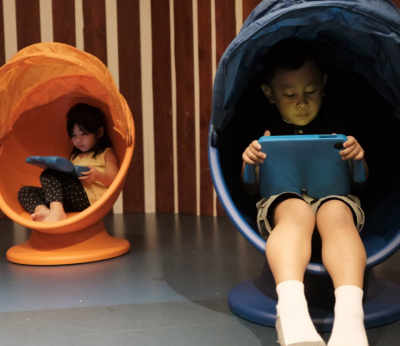 New Smaland
Ikea Singapore hilariously announced that it would transform its Småland in-store playground into a "press-play-ground," full of sitting pods with tablets, because kids "prefer tablets to physical activity."
Published on: april 1 2017, 4:53
Prank from: 2017
April fools day of: IKEA
IKEA stated the following:
We're about to transform Småland from a playground into a 'press-play-ground'!
Our studies of children's play habits reveal that today's kids prefer tablets to physical activity. So we're replacing the magical forest with a haven of sitting pods with tablets—recreating the way your kids play.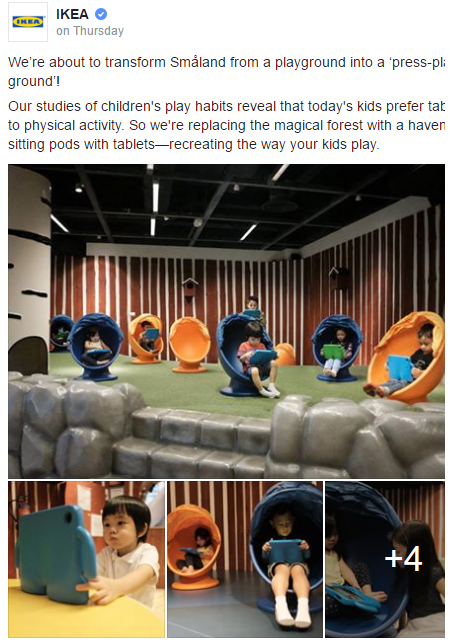 Check out the reactions on Facebook.
More April Fool Pranks
Chicago Cubs have a made up game
Published on: november 27 2017, 4:47
Prank from: 2017
The Chicago Cubs did a update-thread on their twitter account to give the illusion that they played a baseballmatch while the season started the next week.
H&M Mark Zuckerberg Clothing Line
Published on: maart 29 2017, 10:45
Prank from: 2016
H&M seemed to have a new brand ambassador. With the Mark Zuckerberg clothing line you can stay focused on your career.
Samsung Galaxy Blade Edge
Published on: maart 29 2017, 10:53
Prank from: 2015
Samsung introduced the Galaxy Blade Edge in 2015. It had all the features a Galaxy S6 phone had, but it was also a chef's knife! April Fools' hoax Samsung.