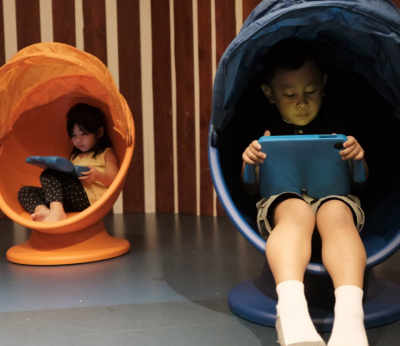 New Smaland
Ikea Singapore hilariously announced that it would transform its Småland in-store playground into a "press-play-ground," full of sitting pods with tablets, because kids "prefer tablets to physical activity."
Published on: april 1 2017, 4:53
Prank from: 2017
April fools day of: IKEA
IKEA stated the following:
We're about to transform Småland from a playground into a 'press-play-ground'!
Our studies of children's play habits reveal that today's kids prefer tablets to physical activity. So we're replacing the magical forest with a haven of sitting pods with tablets—recreating the way your kids play.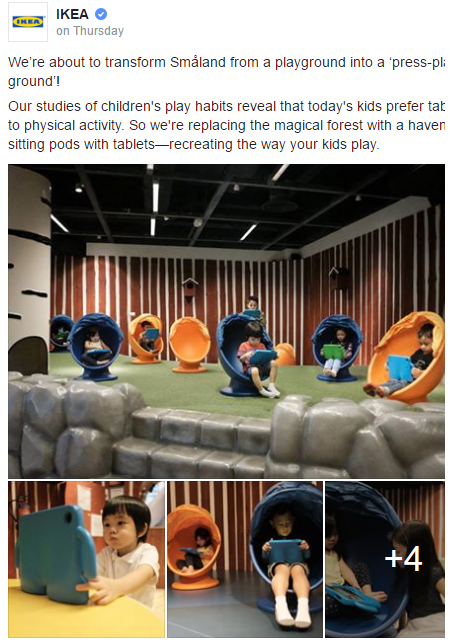 Check out the reactions on Facebook.
More April Fool Pranks
No April Fooling Please, We're Chinese
Published on: maart 28 2017, 2:39
Prank from: 2016
It was not intended as a joke. But on April Fools' Day, it's hard to be certain. A Chinese news agency stated that 'Fools' Day' is not in line with the country's traditions.
Vaginal beer
Published on: oktober 10 2017, 10:56
Prank from: 2016
Imagine the woman of your dreams, your object of desire. Now free your fantasies and imagine that with a magic wand you can close it in one bottle of beer.
Joe Jonas Pranks Hailee Steinfeld on the Radio
Published on: maart 28 2017, 2:39
Prank from: 2016
Joe Jonas, 26, pranked the 19-year-old Pitch Perfect 2 actress and pop singer during her interview with Australian radio show Smallzy's Surgery on Nova 96.9 FM Tuesday, three days before April Fools' Day.