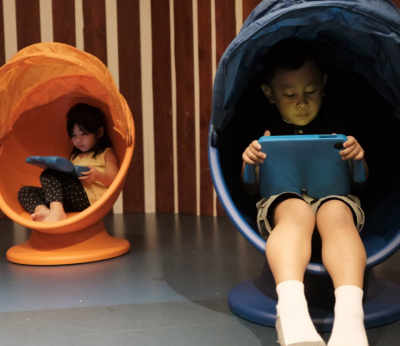 New Smaland
Ikea Singapore hilariously announced that it would transform its Småland in-store playground into a "press-play-ground," full of sitting pods with tablets, because kids "prefer tablets to physical activity."
Published on: april 1 2017, 4:53
Prank from: 2017
April fools day of: IKEA
IKEA stated the following:
We're about to transform Småland from a playground into a 'press-play-ground'!
Our studies of children's play habits reveal that today's kids prefer tablets to physical activity. So we're replacing the magical forest with a haven of sitting pods with tablets—recreating the way your kids play.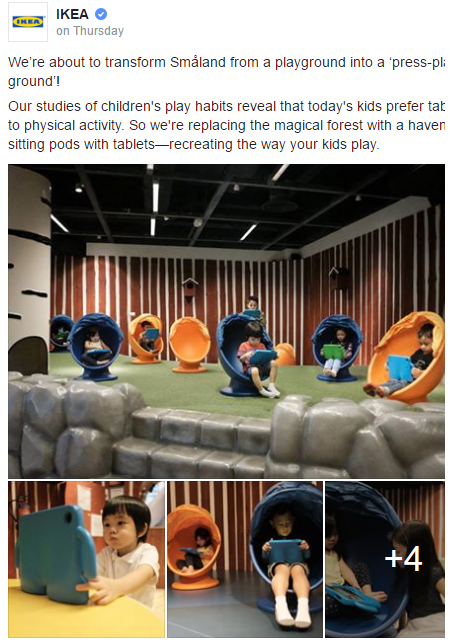 Check out the reactions on Facebook.
More April Fool Pranks
The sexy Cheetos Spray tan
Published on: april 1 2017, 5:38
Prank from: 2017
Cheetos has a new delicious spray tan for the people who want to be orange and yummy at the same time!
Self-Driving Bicycle
Published on: maart 31 2017, 11:36
Prank from: 2016
In 2016 Google introduced the self-driving bicycle in The Netherlands. Very convenient to transport your kids from and to the school! April Fool!
Google Gnome
Published on: april 1 2017, 5:08
Prank from: 2017
Google has created the Google Gnome, a epic gnome with cool functions.