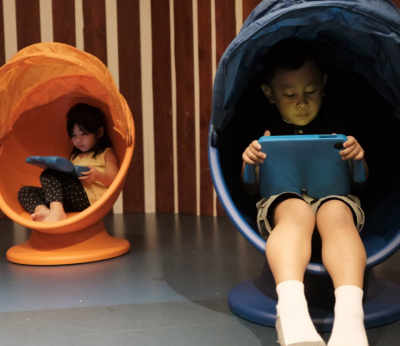 New Smaland
Ikea Singapore hilariously announced that it would transform its Småland in-store playground into a "press-play-ground," full of sitting pods with tablets, because kids "prefer tablets to physical activity."
Published on: april 1 2017, 4:53
Prank from: 2017
April fools day of: IKEA
IKEA stated the following:
We're about to transform Småland from a playground into a 'press-play-ground'!
Our studies of children's play habits reveal that today's kids prefer tablets to physical activity. So we're replacing the magical forest with a haven of sitting pods with tablets—recreating the way your kids play.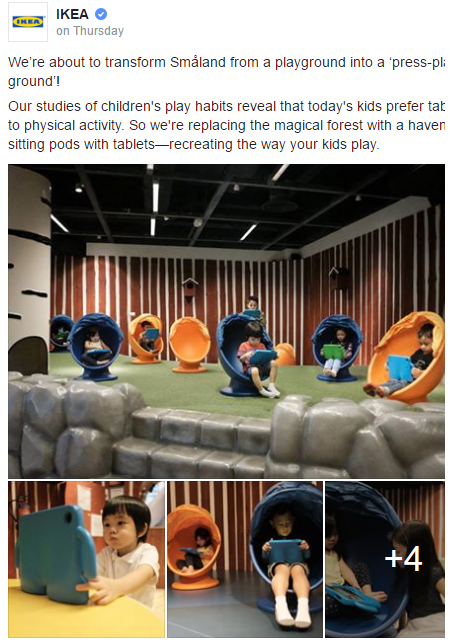 Check out the reactions on Facebook.
More April Fool Pranks
Left-Handed Wopper
Published on: maart 31 2017, 12:21
Prank from: 1998
One of the most epic hoaxes on April Fools' Day was the introduction of the left-handed wopper. Burger King introduced it to satisfy left-handed eaters! April Fool!
Spaghetti Trees
Published on: maart 28 2017, 3:11
Prank from: 1957
Swiss people had very special trees back in the day. In 1957 the BBC pranked an entire nation by showing the Swiss harvesting spaghetti from trees! April Fool!
The Humanless Host
Published on: april 11 2017, 12:20
Prank from: 2017
In 2017 Airbnb introduced The Humanless Host. Everything is getting more and more automised and equipment should be smart.