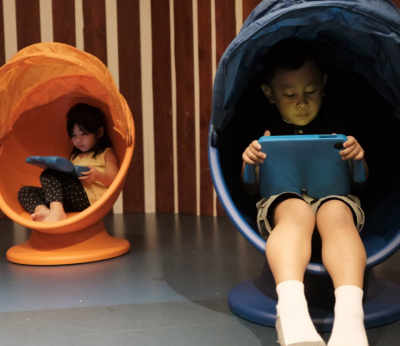 New Smaland
Ikea Singapore hilariously announced that it would transform its Småland in-store playground into a "press-play-ground," full of sitting pods with tablets, because kids "prefer tablets to physical activity."
Published on: april 1 2017, 4:53
Prank from: 2017
April fools day of: IKEA
IKEA stated the following:
We're about to transform Småland from a playground into a 'press-play-ground'!
Our studies of children's play habits reveal that today's kids prefer tablets to physical activity. So we're replacing the magical forest with a haven of sitting pods with tablets—recreating the way your kids play.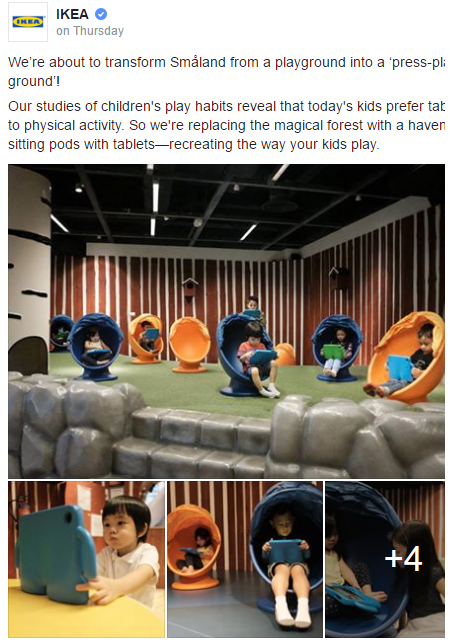 Check out the reactions on Facebook.
More April Fool Pranks
Edible Nail Polish
Published on: maart 30 2017, 11:27
Prank from: 2017
In 2017 Groupon has launched a special product. The world's first edible prosecco flavoured nail polish. Now you can enjoy prosecco every moment of the day!
Honda Emoji plates
Published on: maart 29 2017, 11:29
Prank from: 2016
Honda spread an original hoax in 2016 introducing emoji registration plates for car buyers in the UK. Unfortunately for all emoji lovers it was an April Fools joke.
Whopper cologne
Published on: december 5 2017, 4:13
Prank from: 2017
Burger King South Africa released a cologne with the smell of the famous hamburger: The Whopper from the Burger King. Would you like to smell like one?