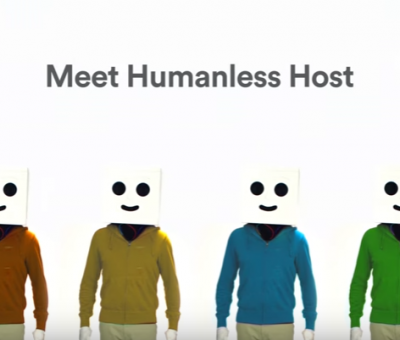 The Humanless Host
In 2017 Airbnb introduced The Humanless Host. Everything is getting more and more automised and equipment should be smart.
Published on: april 11 2017, 12:10
Prank from: 2017
April fools day of: Airbnb
This is why Airbnb created the humanless host. He can entertain and be of service all the time. He is so lifelike, you'll forget he's not human!
More April Fool Pranks
Joe Jonas Pranks Hailee Steinfeld on the Radio
Published on: maart 28 2017, 2:39
Prank from: 2016
Joe Jonas, 26, pranked the 19-year-old Pitch Perfect 2 actress and pop singer during her interview with Australian radio show Smallzy's Surgery on Nova 96.9 FM Tuesday, three days before April Fools' Day.
Deliveroo TeleOrder Tech
Published on: maart 30 2017, 11:17
Prank from: 2016
Deliveroo's customers are busy people, so Deliveroo makes it even easier for them to order some food. In this 2016 hoax by Deliveroo they claim to revolutionize food ordering!
Honda Emoji plates
Published on: maart 29 2017, 11:29
Prank from: 2016
Honda spread an original hoax in 2016 introducing emoji registration plates for car buyers in the UK. Unfortunately for all emoji lovers it was an April Fools joke.