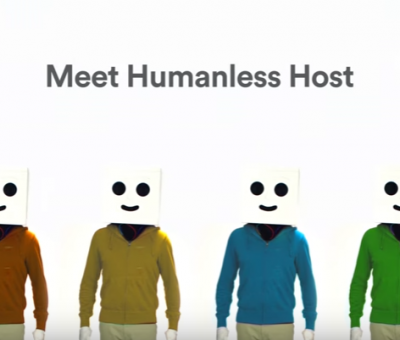 The Humanless Host
In 2017 Airbnb introduced The Humanless Host. Everything is getting more and more automised and equipment should be smart.
Published on: april 11 2017, 12:10
Prank from: 2017
April fools day of: Airbnb
This is why Airbnb created the humanless host. He can entertain and be of service all the time. He is so lifelike, you'll forget he's not human!
More April Fool Pranks
Lexus LC: Lane Valet
Published on: april 1 2017, 2:40
Prank from: 2017
Lexus has created a new function for their cars. The function hijacks slow-moving cars in the left lane and moves them over to the right.
Spaghetti Trees
Published on: maart 28 2017, 3:11
Prank from: 1957
Swiss people had very special trees back in the day. In 1957 the BBC pranked an entire nation by showing the Swiss harvesting spaghetti from trees! April Fool!
BMW Dog basket
Published on: december 5 2017, 3:23
Prank from: 2017
The thrill of the drive isn't just for drivers. Introducing BMW dDrive. The exhilaration of the open road in a dog-friendly, cozy and safe environment.