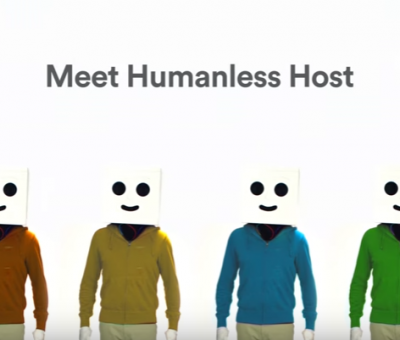 The Humanless Host
In 2017 Airbnb introduced The Humanless Host. Everything is getting more and more automised and equipment should be smart.
Published on: april 11 2017, 12:10
Prank from: 2017
April fools day of: Airbnb
This is why Airbnb created the humanless host. He can entertain and be of service all the time. He is so lifelike, you'll forget he's not human!
More April Fool Pranks
H&M Mark Zuckerberg Clothing Line
Published on: maart 29 2017, 10:45
Prank from: 2016
H&M seemed to have a new brand ambassador. With the Mark Zuckerberg clothing line you can stay focused on your career.
Lexus LC: Lane Valet
Published on: april 1 2017, 2:40
Prank from: 2017
Lexus has created a new function for their cars. The function hijacks slow-moving cars in the left lane and moves them over to the right.
Female cave
Published on: april 1 2017, 3:07
Prank from: 2017
Life Storage is offering a storage for women who wants a break from their family. It's called SheShed and only for $99 a month!