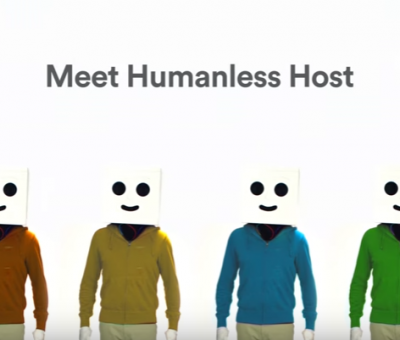 The Humanless Host
In 2017 Airbnb introduced The Humanless Host. Everything is getting more and more automised and equipment should be smart.
Published on: april 11 2017, 12:10
Prank from: 2017
April fools day of: Airbnb
This is why Airbnb created the humanless host. He can entertain and be of service all the time. He is so lifelike, you'll forget he's not human!
More April Fool Pranks
No more naked animals
Published on: maart 28 2017, 2:39
Prank from: 2016
Nationals Geographic announced that they won't publish naked animals anymore. From now on animals need to be fully clothed in photographs.
Samsung Galaxy Blade Edge
Published on: maart 29 2017, 10:53
Prank from: 2015
Samsung introduced the Galaxy Blade Edge in 2015. It had all the features a Galaxy S6 phone had, but it was also a chef's knife! April Fools' hoax Samsung.