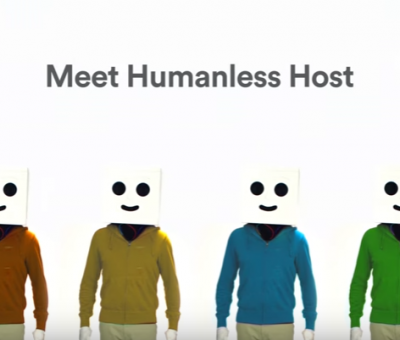 The Humanless Host
In 2017 Airbnb introduced The Humanless Host. Everything is getting more and more automised and equipment should be smart.
Published on: april 11 2017, 12:10
Prank from: 2017
April fools day of: Airbnb
This is why Airbnb created the humanless host. He can entertain and be of service all the time. He is so lifelike, you'll forget he's not human!
More April Fool Pranks
Self-Driving Bicycle
Published on: maart 31 2017, 11:36
Prank from: 2016
In 2016 Google introduced the self-driving bicycle in The Netherlands. Very convenient to transport your kids from and to the school! April Fool!
No April Fooling Please, We're Chinese
Published on: maart 28 2017, 2:39
Prank from: 2016
It was not intended as a joke. But on April Fools' Day, it's hard to be certain. A Chinese news agency stated that 'Fools' Day' is not in line with the country's traditions.
The Petco DooDoo Drone
Published on: april 1 2017, 4:20
Prank from: 2017
Petco invented the majestic DooDoo Drone. The drone scoops your poop for you!