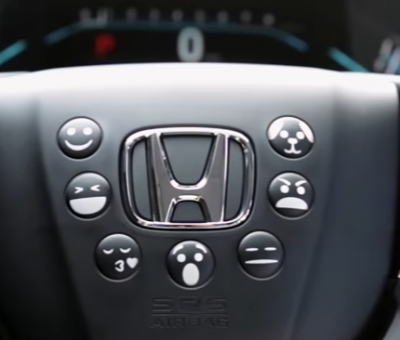 Horn Emojis
I​ntroducing Horn Emojis, the latest innovation from Honda Dream Laboratories. This was a april fools' day prank by Honda in 2017
Published on: april 1 2017, 4:38
Prank from: 2017
April fools day of: Honda
​Horn Emojis offer a range of horn sounds for a variety of scenarios, from seeing your kids off to school to commiserating with other drivers in rush-hour traffic. Check out the all-new 2018 Honda Odyssey for even more impressive innovations.
More April Fool Pranks
Google Play for Pets
Published on: november 27 2017, 3:31
Prank from: 2017
Google Play is a system on your mobile device to download and play small games to entertain yourself. Google made the joke that its not available for pets!
H&M Mark Zuckerberg Clothing Line
Published on: maart 29 2017, 10:45
Prank from: 2016
H&M seemed to have a new brand ambassador. With the Mark Zuckerberg clothing line you can stay focused on your career.