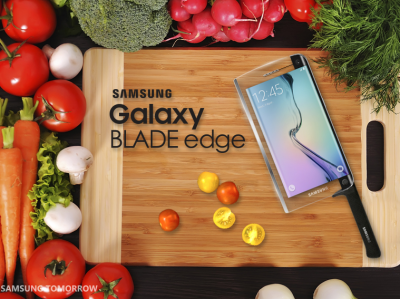 Samsung Galaxy Blade Edge
Samsung introduced the Galaxy Blade Edge in 2015. It had all the features a Galaxy S6 phone had, but it was also a chef's knife! April Fools' hoax Samsung.
Published on: maart 29 2017, 10:43
Prank from: 2015
April fools day of: Samsung
Of course this was an April Fools' hoax by Samsung. It does seem quite handy though! :) Check out the features of this revolutionary phone!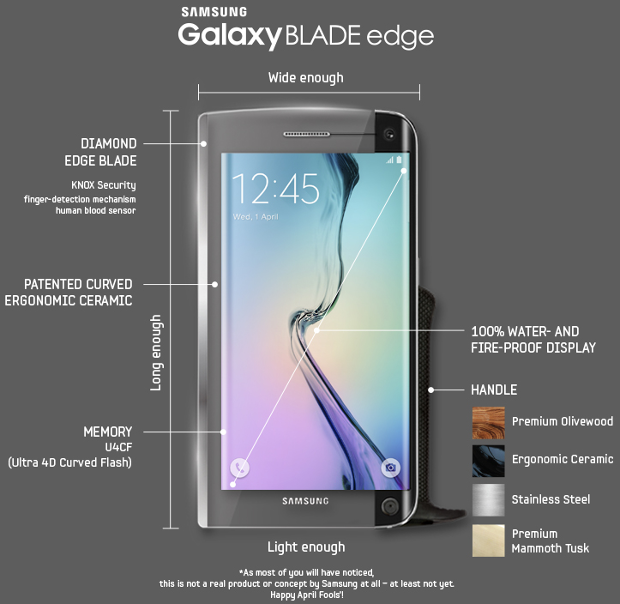 More April Fool Pranks
Self-Driving Bicycle
Published on: maart 31 2017, 11:36
Prank from: 2016
In 2016 Google introduced the self-driving bicycle in The Netherlands. Very convenient to transport your kids from and to the school! April Fool!
U by Kotex bandages
Published on: maart 31 2017, 4:21
Prank from: 2017
The U by Kotex pads are not only for periods anymore. The now also come as bandages, with handy leak-catching winbgs! April Fool!