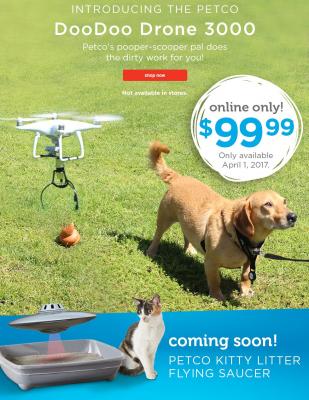 The Petco DooDoo Drone
More April Fool Pranks
Left-Handed Wopper
Published on: maart 31 2017, 12:21
Prank from: 1998
One of the most epic hoaxes on April Fools' Day was the introduction of the left-handed wopper. Burger King introduced it to satisfy left-handed eaters! April Fool!
The Humanless Host
Published on: april 11 2017, 12:20
Prank from: 2017
In 2017 Airbnb introduced The Humanless Host. Everything is getting more and more automised and equipment should be smart.