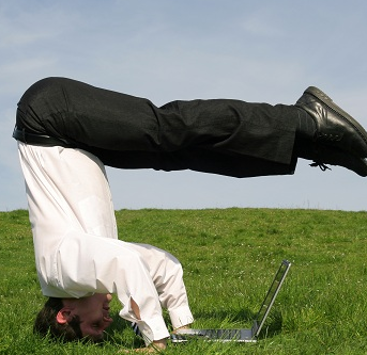 Computer screen
This one is great to prank your colleagues who work on a computer during April Fools' Day. Switch their computer screen upside down during a break.
Categories: Parents, Mom, Dad, Colleagues, Classmates, Teacher
This is a fun way to prank one of your colleagues. When they go on break use CTR, ALT [ARROW] to switch their screen upside down.
Also turn the screen off. When they return, they'll probably say something like: "very funny guys", only to find out that the screen is upside down!
April Fool!
More April Fool Pranks
Ripped Pants
Aprils Fools' Day prank: Ripped pants. When you are near your mom, drop the pen to the ground. As you reach down to grab it, it seem you rip your pants.
Move Someone's Car
For this April Fools' Day prank you need to get up early or stay up late. While everyone's asleep move the car around the block. It appears stolen!