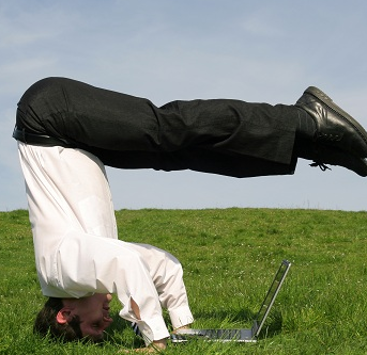 Computer screen
This one is great to prank your colleagues who work on a computer during April Fools' Day. Switch their computer screen upside down during a break.
Categories: Parents, Mom, Dad, Colleagues, Classmates, Teacher
This is a fun way to prank one of your colleagues. When they go on break use CTR, ALT [ARROW] to switch their screen upside down.
Also turn the screen off. When they return, they'll probably say something like: "very funny guys", only to find out that the screen is upside down!
April Fool!
More April Fool Pranks
Exchange Sugar by Salt
This is one of the easier pranks. Exchange your victims sugar by salt and watch them suffer affer they have taken a sip of their coffee or tea.
Disney: Themepark on Pluto!
Disney is known as an innovater of the themepark world. And now they told the costumers they have a plan to bring the people closer to Pluto.
Upside Down
When your kids are asleep you start preparing this epic april fools day prank. Turn frames, paintings, photo's and all other stuff upside down.