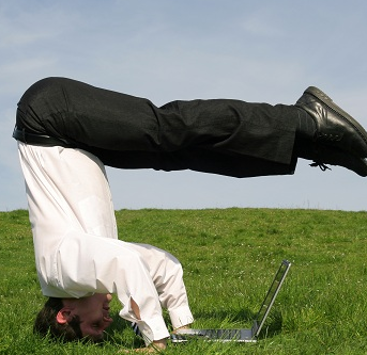 Computer screen
This one is great to prank your colleagues who work on a computer during April Fools' Day. Switch their computer screen upside down during a break.
Categories: Parents, Mom, Dad, Colleagues, Classmates, Teacher
This is a fun way to prank one of your colleagues. When they go on break use CTR, ALT [ARROW] to switch their screen upside down.
Also turn the screen off. When they return, they'll probably say something like: "very funny guys", only to find out that the screen is upside down!
April Fool!
More April Fool Pranks
Teabags
Hang up teabags outside someones room. It's excellent to do this to your roommates for an extended period of time, eventually they will lose it! You'll see :)
Grab 'Poop'
This prank is funny when you use fake poop. Put a cover over it and tell your kid or roommate there is a bird under there. You have to be quick to catch it.